Exhibition:
"Sun, Time and Eternity"
Embark on a special journey of discovery to the valley of the sundials! Our exhibition "Sun, Time and Eternity" will inform you about the origins of sundials, as well as how they work and how they are made. In the sundial house and the sundial garden you can view over 30 models in the most varied forms and materials (for example portable sundials in the form of rings, etc.) Each sundial is unique and hand-crafted in our own private art-metal workshop. We see our creative task as all-inklusive, form the planning stage, through design and production. Satisfied customers who value the precision and individuality of our sundials can be found in Austria, Germany, the Czech Republic, Switzerland, Croatia & South Africa!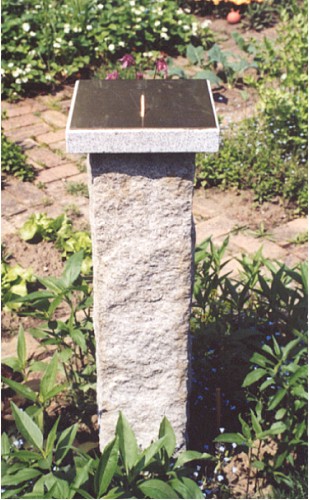 Sonnenuhrenausstellung in Weiten/NÖ
We also do steel and metal word and offer artistically crafted products and gifts.
Our exhibit is open from: April through October, Monday through Friday from 9 – 12 a.m. and 2 – 5 p.m. Saturday from 9-12 noon. Guided tours: Monday through Friday: 10 a.m. and 2 p.m., Saturday 10 a.m. only! Please call to request tours for groups and school classes, as well as tours outside the opening hours!
When sending email enquiries, please use the word "sundials" under subject.